Total SideQuest Downloads
Approximate as of 12/21/20
Approximate as of 12/21/20
Total Oculus Store Downloads
Approximate as of 12/21/20
Two handed weapons have been possibly our single most requested feature, and we're very happy to announce that they're coming in the next update! Beginning with version 0.1.3, lever action rifles and double barrel shotguns will spawn randomly at a number of preset locations around the map. The lever-action rifle is of course designed for attacking your opponent from a distance, whereas the double barrel shotgun provides you with two rounds of devastating close-range power. For an early look at the non-functional gun models, feel free to take a look inside the general store on the town square map.
Release Date: 11/2020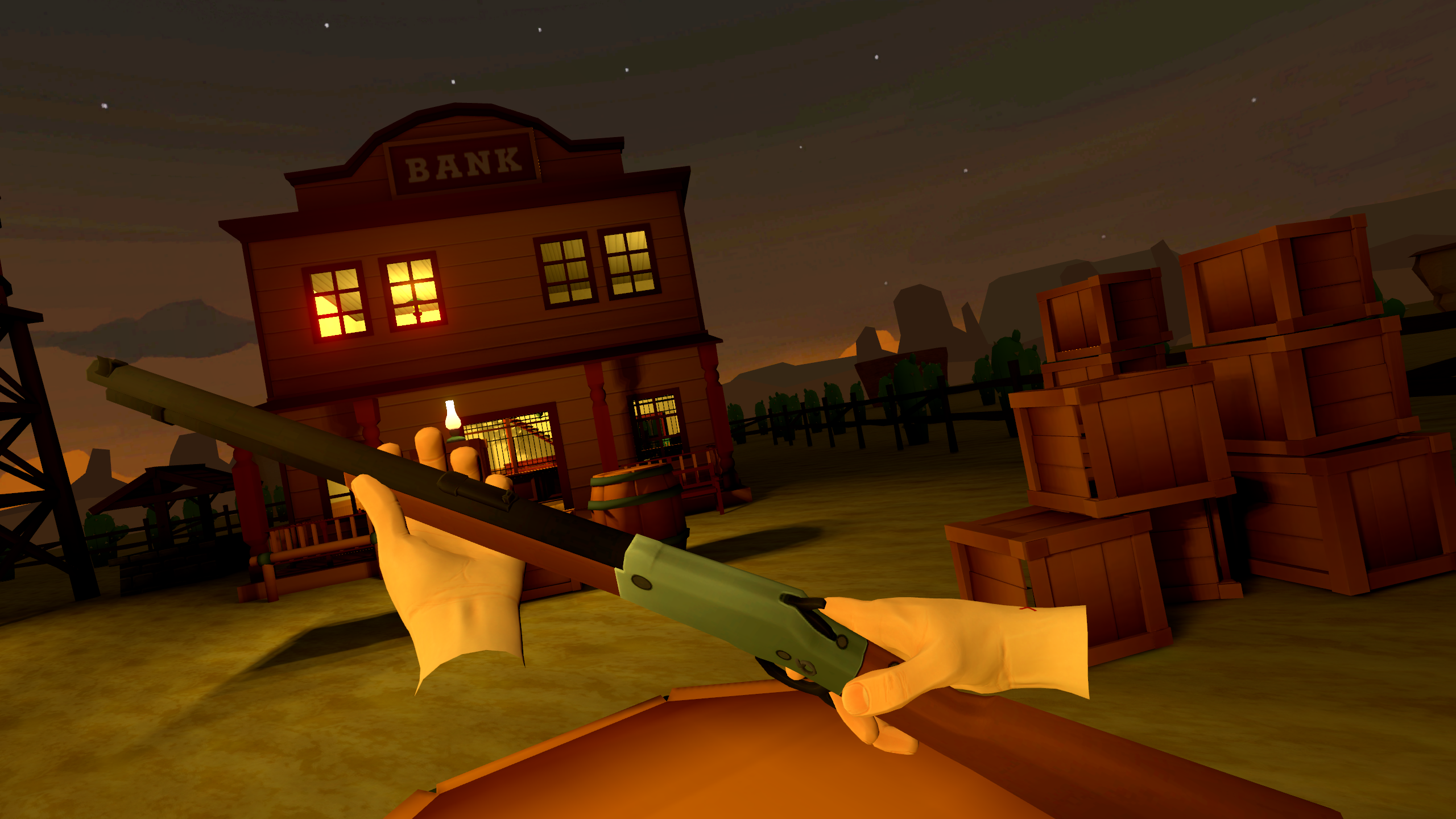 We're very excited to announce that the War Yards beta will be launching on the Oculus PC Store on December 3rd, 2020. With the Oculus Store launch, Rift, Rift S, and Oculus Link players will be able to play the game without having to use Steam or the SteamVR SDKs. This version of the game will remain essentially the same as the SteamVR version, but with some minor enhancements that make use of Oculus SDK features. The Oculus version will still include the same great cross-platform multiplayer as the other versions. Our hope is that this serves as a major step toward ultimately launching the game on the official Oculus Quest store in the future as well.
Release Date: 12/3/2020
Tutorial And Early Story Content
From the very beginning, we envisioned the game as being centered around a substantial single-player/co-op core. Initially the goal of the open beta was only to get feedback on the PvP aspect of the game, but as the player-base has grown and we've heard from more and more users, we've decided to begin introducing some of the planned single-player content. Our first priority is to add an interactive tutorial for first-time players. In addition to helping new players understand the game's controls and mechanics, the tutorial will also serve as an introduction to some of the characters and story elements.
Release Date: 1/2021
Check Back Soon For Additional Content
Help Support Development of These Features
If you're interested in helping with the development of these features, please consider taking a look at our merchandise store. All proceeds from sales go directly towards developing game and growing the player-base.